Articles in the Surveying Category


The world is going digital. Advancements in technology and an evolving society are coupling to mean it is fast becoming the norm to provide and consume information digitally. Local and central governments are reacting…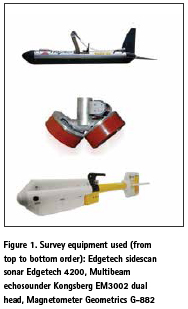 The purpose of this paper is to conduct the evaluation of the object detection using sonar and geophysical methods. Increasing interest in maritime archaeology has led to a growing need for measuring techniques or innovative methods..

Paddy is the third largest crop planted in Malaysia after oil palm and rubber. According to Paddy Statistics of Malaysia 2014 reported by Malaysian Department of Agriculture, nearly 679 239 hectares of land planted with paddy in Malaysia.

This paper discusses ethics in the field of social responsibility, the relationship of professional ethics to professional malpractice, the new IESC code and its relationship to the existing FIG Statement of Ethical Principles and Model Code of Professional Conduct, and the issue of enforcement
Robert W Foster
Past president of the American Congress on Surveying and Mapping, …

The paper presents the results of research of various classification models for vertical displacements and their further prediction. When performing geodetic monitoring of complex engineering structures under reconstruction, the displacements of the structure is always unequally…

This study falls in the category of Applied Research, as it seeks to answer the question as to whether low cost GNSS receivers …
The VGI approach to photogrammetry poses additional challenges, because the data are not recorded according to photogrammetric requirements…

A recent amendment to the Land Surveyors Regulations (1971) of Jamaica made by the Land Surveyors Board requires that all Cadastral Surveys must be tied to…
Advances in digital technology and globalisation have imposed a multi-disciplinary approach on survey and mapping.

Image-based 3D reconstruction of buildings and architectural monuments is a well-studied problem in photogrammetry and computer vision…