Articles in the Surveying Category
Around the year 1840, Colonel George Everest, Surveyor General of India, got completed the Great Trigonometric Surveys (GTS) project against all odds and his own recurring sickness. During this survey, a peak was spotted in the Himalayan range area shining well above in height over all other peaks. Later, it was confirmed that it was indeed the Earth's highest peak. In recognition of his special contribution to the GTS, this peak was named "Mount Everest" to honor him.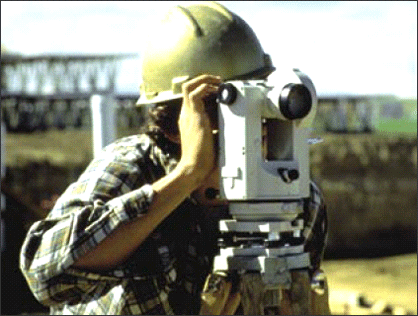 Cadastral surveys are specially designed large scale surveys, generally on 1:4000 scale which are linked to land ownership and property. In case of urban cadastral surveys, the scales may be as large as 1:500 to 1:4000. This paper is, however, emphasizing the rural and village properties. The urban cadastre, although very vital needs a separate and detailed discussion.