Articles tagged with: Shunji Murai


During and after the Great East Japan Earthquake and Tsunami, about 20,000 persons died or are still missing, of which 92.5% were victims of the Tsunami. The fourth biggest earthquake plus Tsunami in history swept away 220,000 houses and 18,000 fi shing boats…

I was given the title of this article "How Japan is managing the disaster of this magnitude?" by the Coordinates magazine but I dare to say that Japan is not yet managing the disaster but suffering from the hardships. Though all Japanese people are in mourning the sorrow, I feel it should be my duty as an old scholar to report on the biggest earthquake and Tsunami to the rest of the world. I hope that my report would be useful to prevent the similar misery.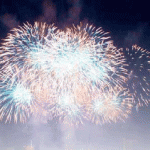 On the occasion of the thirtieth anniversary of Asian Conference on Remote Sensing (ACRS) to be celebrated in Beijing, China, 18-23 October, 2009, I as General Secretary of AARS, would like to say some words about the review of ACRS…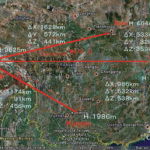 The Wenchuan Earthquake occurred in Sichuan Province, China on the 12th May 2008 with M 8.0 in Richter Scale and 10km depth which resulted in more than 90,000 dead and missing. It is reported that the total loss is more than 170 Billion US Dollars…
Small and medium scale maps 1:50,000 up to 1:10,000 (possibly 1:5,000 in near future) at most can be replaced by High Resolution Satellite Imagery (HRSI), though we need ground survey of many objects which cannot interpreted from the HRSI. I agree that the cost performance to produce the smaller scale maps with HRSI would be much higher as compared with aerial photogrammetry if the cost of HRSI is not much high…
JAPAN International Coorperation Agency (JICA) initiated RS course once a year since 1978FY with full sponsorship to invite 10-15 trainees per year from developing countries. JICA expanded to mapping & surveying, hydrographic survey, GIS etc. However JICA has changed the policy to introduce partially e-learning system in 2004 to improve the cost-efficiency. The reason is that the cost to invite a person from a developing country used to be 10,000 US dollars per month in average. JICA plans to expand JICA NET, a telephone-line based communication system to about 30 developing countries to enable TV conferences between Japan and developing countries.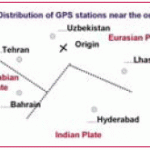 The authors have continued a research on the prediction of earthquake using GPS data in Japan, one of the disaster prone countries since 2000. The authors have discovered pre-signals of those past big earthquakes with more than M6, such as Miyagi Offshore and Hokubu Earthquakes (2003.5.26; M7.1 and 7.26; M6.4), Tokachi Offshore Earthquake (2003.9.26; M8.0)…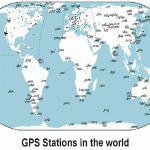 Since Japan is an earthquake prone country with a lot of volcanoes and active faults, Geographic Survey Institute (GSI), the Government of Japan has constructed about 1,200 GPS Fixed Stations called "electronic control points" all over Japan. Since 2003, GSI released GPS data to public through web site. The authors have already checked and confirmed the evidence of early warning for the past big earthquakes such as Tokachi Earthquake (M8.0: 2003.9.26) and Nigata Chu-etsu Earthquake (M6.8: 2004.10.23) which occurred in Hokkaido, north of Japan and middle of Japan respectively. International GPS Service (IGS) provides world wide GPS data at GPS stations located at 10 stations near Indonesia and other Asian regions.