30 years of ACRS
| | |
| --- | --- |
| | ACRS: For Asian, by Asian and with Asian |
| | |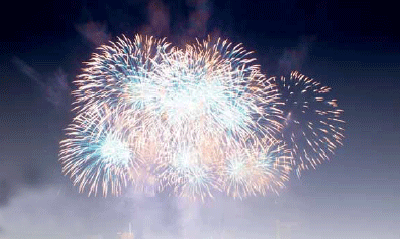 On the occasion of the thirtieth anniversary of Asian Conference on Remote Sensing (ACRS) to be celebrated in Beijing, China, 18-23 October, 2009, I as General Secretary of AARS, would like to say some words about the review of ACRS.

The fi rst ACRS was held in Bangkok, Thailand in November, 1980 without any institutional scheme. The ACRS was jointly organized by National Research Council of Thailand (NRCT) and Japan Association of Remote Sensing (JARS) with 159 participants from 12 countries.
The idea of the conference was from the talks among 19 Asian friends at a party by Asian remote sensing scientists who joined ERIM symposium held in San Jose, Costa Rica in April 1980. We wanted to organize Asian Conference on Remote Sensing in Asia rather than such far place like Costa Rica. I took responsibility for the organization of the fi rst ACRS which was requested by Mr. Manu Omakupt from Thailand. Dr. Suvit Vibulsresth, Director of Remote Sensing Department, NRCT served as Chairman of Organizing Committee.
Chinese Delegate proposed to organize the second ACRS in Beijing, China in 1981. Mr Chen Weijang, Director of 3rd Bureau, State Science and Technology Commission of China approved the budget. Prof. Wang Daheng was Chairman of Organizing Committee. During the second ACRS held at Friendship Hotel, Beijing, China, those delegates from Bangladesh, China, India, Japan, Philippines, Sri Lanka and Thailand approved the Statutes of Asian Association on Remote Sensing (AARS) after three night talks and I was elected General Secretary. It was the birth of AARS. I am honored to be able to continue this position until the thirtieth ACRS. It is unbelievable how we could continue the ACRS without certain budget source. That is why I always repeat at Opening Ceremony; "Friendship First, Money After". This philosophy is still working well.
My basic policy was to organize ACRS for Asian, by Asian and with Asian with affordable registration fee even to developing countries/regions. The conference should be organized in Asian style but not Western style. Establishing human networks among Asian remote sensing scientists should be essential to be gained through the conference.
I have never organized ACRS in Japan because my intension was to encourage developing countries/regions in Asia for sharing scientifi c information and common problems which could be solved by remote sensing technologies.
After the fi rst two ACRS, everything had become smooth as Asian colleagues started to help each other. Now on the occasion of the thirtieth anniversary of ACRS as well as seventieth anniversary of myself, I am going to resign the position of General Secretary, AARS and hand over the position to younger generation for the future progress of ACRS/AARS.
At this 30th memorial ACRS, Prof. Tong Qingxi, Chairman, Organizing Committee and his team plan to confer Contributory Award to those persons who contributed to the past ACRS. In addition GISTDA Thailand plans to confer Dr. Boon Indrambarya Medal to outstanding remote sensing scientists. Prof Kohei Cho plans to distribute all participants a DVD including Geo-coded Satellite Images of Capitals in Asia using Asian satellites and others.
I thank Chinese Organizing Committee for the support of this cost. The celebration of the 30th anniversary would be exciting. I thank all of you to have supported me to construct a very friendly Asian Conference on Remote Sensing for these thirty years. If I am allowed, I want to watch my junior remote sensing scientists through coming ACRS just like an old fashioned Asian senior person.
Shunji Murai

General Secretary,

Asian Association on Remote Sensing
| | | |
| --- | --- | --- |
| | | |
| | My coordinates | |
| | His Coordinates | |
| | News | |
| | Mark your calendar | |