"The SBAS test-bed has been fully operational since Oct 2017"
Dr John Dawson

the Section Leader of Positioning at Geoscience Australia
What is the need and objective of Satellite based augmentation system test bed project of Australia?
Despite the technology being employed in countries around the world, including the United States, Europe, China, Russia, India and Japan, a SBAS has not been previously used or tested in Australia or New Zealand. Our SBAS test-bed is assessing the application of SBAS technology and its safety, productivity, efficiency and innovation benefits to Australian and New Zealand industry.
Testing will continue until 31 January 2019 and will evaluate the effectiveness and application of SBAS in ten main sectors: agriculture, aviation, construction, maritime, mining, rail, road, spatial, utilities and consumer. The test-bed will address the specific requirements (including accuracy, integrity, availability) in applications areas in each of these industry sectors.
Is the project operational?
First test signals were transmitted in June 2017.
From October 2017, the SBAS testbed has been fully operational. Second generation SBAS and Precise Point Positioning have been confirmed to provide positioning accuracies of several decimetres and ten centimetres respectively across Australia and New Zealand. The test-bed is also the first in the world to trial Precise Point Positioning corrections integrated into a SBAS service.
What is the frequency and coverage area?
The L1 SBAS and L5 SBAS service regions are plotted in the attached maps. The SBAS test-bed is transmitting on GPS L1 C/A signal centred at 1575.42 MHz and L5 signal centred at 1176.45 MHz.
Which application segments are likely to be benefited by SBAS Australia?
The transport, mining and agricultural sectors in Australia are likely to be particularly benefited by SBAS. Each has a strong need for improved satellite positioning capabilities. As part of the test-bed an economic benefits analysis is currently being undertaken, with initial results anticipated to become available later this calendar year.
What is your plan for aviation sector?
The test-bed is supporting two aviation projects. One in Australia, coordinated by Airservices Australia, and another in New Zealand, coordinated by Airways NZ. We know that a SBAS would make air travel safer, reduce minimum fuel carriage, and increase payloads and operational efficiencies. Regional aviation is particularly important in Australia and SBAS technology would support aircraft approaches during adverse weather at remote emergency landing strips, airstrips and hospital helipads. Subject to future funding, it is foreseen that Australia would seek to develop an International Civil Aviation Organisation (ICAO) Compliant SBAS to support Australian aviation.
What satellite PRN you plan to use for this project?
The GPS Directorate within the US Air Force, has allocated satellite PRN 122 for our test-bed. We've been authorized to utilise this PRN for the period of 1 May 2017 through 31 January 2019. We're utilising the Inmarsat 4F1 satellite which is located in a geosynchronous orbit at 143.5 degrees longitude to transmit our SBAS signals.
What are your future plans?
This is subject to a future decision by the Australian Government. We have however been delighted in the enthusiasm and interest this project has generated across Australian industry. We're also sure that satellite positioning capabilities will be an important part of Australia economy into the future.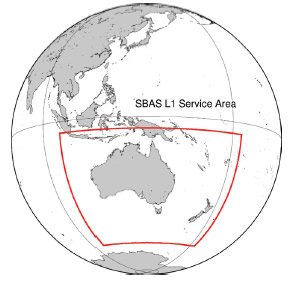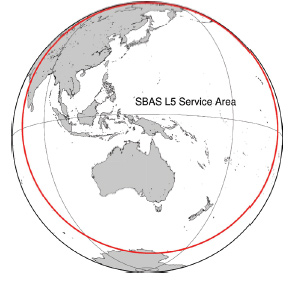 As more and more countries plan to have their own GNSS systems, what advantages and implications do you see for such a scenario?
We've been watching with interest the progress being made by the United States, Europe, China, Russia, India and Japan in deploying their own GNSS. Australia fortuitously is located in the so-called 'GNSS hotspot' with good visibility of all these GNSS. We see this as a clear opportunity and our national positioning infrastructure plan puts emphasis on Australia being able to use all the GNSS. This means we're not dependent on any one system. We're also confident that the performance (accuracy and robustness) of multi-GNSS positioning will be better than the performance of any single system.
Because of the importance of satellite positioning to Australia's economy together with foreign government investment in GNSS elsewhere, we see a clear need for the Australian Government to now become actively involved in ensuring our industry has access to capabilities that match or better what is available elsewhere.
With increasing dependence on GNSS, how do you the perceive the threats like interference, jamming and spoofing?
We're very aware of society's increasing dependence on GNSS, and we're aware that there is considerable work being undertaken across all the Australian governments as well as industry to better understand this dependence – in our experience it's not always immediately obvious. We do know for example that the energy, finance and communications sectors each utilise GNSS in their infrastructures in some way. We think this dependence analysis needs to be undertaken before a national strategy for the mitigation of interference, jamming and spoofing can be developed. Our efforts are a work in progress.
Given this, what¹s your opinion on GNSS back ups?
The Australian Government's Positioning, Navigation and Timing Working Group (PNT-WG) has representatives from each of Australia's federal agencies with an interest in PNT. The PNT-WG is watching with attention the development of all PNT technology but do not have plans to deploy any alternative to GNSS infrastructure at this time.