Articles tagged with: Marc Hobell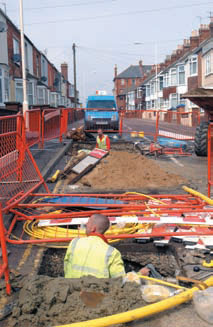 Beneath our feet in the UK lies a vast labyrinth of millions of kilometres of buried pipes and cables, delivering key products and services essential to our social and economic well-being. These networks of buried assets need repair and maintenance, and the growing demands of the UK economy mean that in years to come the networks will continue to grow significantly, as will the amount of traffic on the streets under which many of these assets lie.
There are now more companies involved in digging holes across the UK than ever before. Latest estimates put this figure at around 4 million holes dug by utility companies annually, and this excludes any excavations made as part of construction projects and works away from the street. Every time a hole is dug it impacts on traffic and the local environment. Often, holes turn out to be 'dry' – inaccurate information means that assets thought to be there cannot be found.