Imaging
Geostellar teams with GeoEye
GeoEye has announced a strategic relationship with Geostellar, an innovative technology company that is transforming the solar energy industry to supply Earth imagery, digital surface models and other mapping data to help Geostellar dramatically expand its service. Geostellar has built a breakthrough analytics platform that automatically determines how quickly a given property owner can recoup an investment in solar energy. It has built solar maps in Washington D.C., Boston, Indianapolis, Philadelphia, Pittsburgh and New Jersey, where government agencies have made aerial imagery freely available.
http://geoeye.mediaroom.com
RISAT-1 satellite launch a "grand success": ISRO
The PSLV-C19, the newest in the series of polar satellite launch vehicles of the Indian Space Research Organisation (ISRO), burst off the launch-pads of Sriharikota in the wee hours of April 26, 2012 on its space mission of placing indigenously developed Radar Imaging Satellite the RISAT-1 in a polar circular orbit.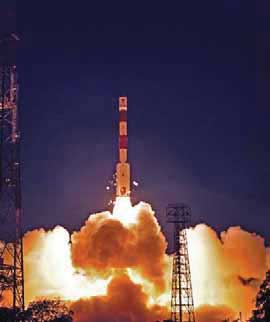 The RISAT- is a state-of-the-art Active Microwave Remote Sensing Satellite carrying a Synthetic Aperture Radar (SAR) payload that will operate in the C-band. It can beam back imaging of the earth surface features during day and night and under all imagined weather conditions. The SAR which gives the RISAT-1 its magic lens also makes it superior to the generation of optical remote sensing satellites in terms of clearer imaging at all times and under any condition. The satellite's applications will range across agriculture and management of natural disasters like flood and cyclone and could greatly assist food security planning in India.
www.thehindu.com
China to help Pakistan to install Remote Sensing Satellite
China is all set to help establish Pakistan Remote Sensing Satellite in Islamabad, Karachi, Lahore and Rawalpindi after playing pivotal role in launching Pakistan satellite-1R on August 12, 2011. The cost of project has been worked out at Rs 19.695 billion.
Astrium and PASCO continue their long-term collaboration
PASCO Corporation and Astrium GEOInformation Services reinstate their longterm collaboration with the extension of the licence and maintenance contract for the three Pixel FactoryTM systems owned by the company. These systems allow PASCO to produce high-end cartographic databases based on their own aerial sensors as well as on several satellite sensors, including ALOS.
www.pasco.co.jp
DMCii's detailed satellite imagery helps Brazil stamp out deforestation
DMC International Imaging Ltd (DMCii) has signed a contract with Brazil's National Institute for Space Research (INPE) to deliver near realtime satellite imagery to monitor forest clearing in the Amazon rainforest and target illegal logging as it happens. INPE's groundbreaking DETER service uses regular satellite images to detect forest clearance as it happens – rather than surveying the damage afterwards – guiding Brazil's enforcement officers to provide effective forest clearing control.
www.dmcii.com
Report urges lifting some satellite export controls
Officials from the Defense and State departments in USA released a report that urges Congress to move communications and some remote-sensing satellites off the tightly controlled U.S. Munitions List and into the commercial enterprise. The report summarizes a risk assessment of U.S. space export control policy, concluding that most commercial communications and remote sensing satellites and their components can be moved from the USML to the CCL without harming national security. The items include communications satellites that contain no classified components, and remote-sensing satellites with performance parameters below certain thresholds.
www.defense.gov
DigitalGlobe unveils new details of worldview-3 satellite
DigitalGlobe has unveiled unique capabilities of its WorldView-3 satellite, slated for launch in mid- 2014. WorldView-3 will extend the already industry-leading capabilities of DigitalGlobe's commercial imaging constellation, which today is comprised of QuickBird, WorldView-1 and WorldView-2.
http://investor.digitalglobe.com
ISRO to launch French remote sensing satellite
The Indian Space Research Organisation (ISRO) will launch a French advanced remote sensing satellite in a few months. Sources said Isro's commercial arm, Antrix Corporation, signed a Rs 100 crore deal to launch the 800kg satellite, SPOT 6, built by Astrium SAS, a subsidiary of France's EADS. It will be launched by Isro's polar satellite launch vehicle (PSLV).
http:// articles.timesofi ndia.indiatimes.com
China makes public satellite data products
The State Oceanic Administration (SOA) on gave the public access to data products of the oceanic surveying satellite Haiyang-2, which monitors maritime environment and extreme weather. The satellite provides services for oceanic disaster prevention and relief, resources exploitation, environmental protection, oceanic research, as well as safeguarding oceanic rights, according to the SOA.
http://news.xinhuanet.com/english