Articles tagged with: Neil Pullar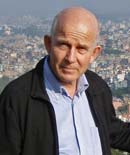 The Solutions for Open Land Administration (SOLA) Open Source Software project is a 3 year trust fund project, funded through the Government of Finland and implemented by a project team within the UN FAO.
Its aim is to make computerized cadastre and registration systems based on open source software more affordable and more sustainable in developing countries.

Significantly, this was the first annual conference that dedicated a specific stream to spatial information. The full day workshop convened by the International Federation of Surveyors (FIG) and the World Bank "Spatially Enabling Government and Societies (SEGS) for Sustainable Land Administration and Management" was an excellent complement to the overall conference theme on land governance.