Articles tagged with: MUKUND RAO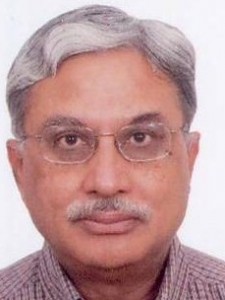 The Planning Commission, Government of India has floated the idea of the National GIS.
It has established an Interim Core Group (ICG) to prepare a blueprint for the development of the National GIS. With a vision to establish a national "GIS Platform" through an organizational structure of Indian National GIS Organization (INGO).
RECENTLY, in July, 2007, I attended yet another NSDI Workshop – I think the 6th one at that since 2001 when the NSDI was "crafted" in India. This time, in the serene and rainy environs of Goa. Amidst the lush green and beautiful orchard-like estate of the hotel held, was a gathering of a few dedicated and committed NSDIites that I have seen for the past many years – holding on and hoping that the day will come when the NSDI will be operational. The passion for nsdi which was evident clearly and obviously.

The Government of India has formally approved the National Spatial Data Infrastructure (NSDI) programme – I told myself AT LONG LAST, IT IS DONE!!! I also heaved a sigh of relief – a sigh which has been weighing on my mind for the past 5 years (from February, 2001 onwards). In that sense of relief – that marked a feeling of achievement and success for the benefit of the country, I closed my eyes and …