Articles in the Policy Category


The emblematic intergovernmental Group of Earth Observations (GEO) sees food, water and energy security, natural hazards, pandemics of infectious diseases, sustainability of key services, poverty,…
Civil RPA is categorized in accordance with Maximum All-Up-Weight (including payload) as indicated below.

In the era where the country is heading towards the 4th Industrial Revolution and the Internet of Things (IoT),the reliance on space capabilities in daily activities, modernization of the state and economic development has increased accordingly….

Sweden is generally associated with an attractive natural environment. A long history of settlement and use of land resources, and relatively sparse populations have led to diverse landuse practices and access traditions…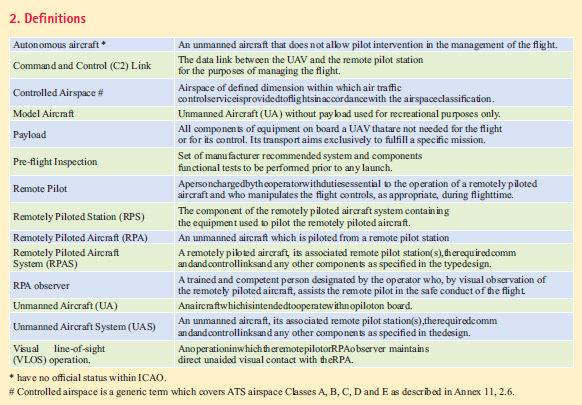 The UAS consists of an Unmanned Aircraft (UA), a Remote Pilot Station (RPS), Command and Control (C2) Link, the maintenance system and the operating personnel…

This is with reference to the draft "The Geospatial Information Regulation Bill, 2016", posted on…

In just few decades, Geographic Information (GI) has made tremendous and lasting impact on global society – almost every citizen of the world and every government now…
A Bill to regulate the acquisition, dissemination, publication and distribution of geospatial information of India which is likely to affect the security, sovereignty and integrity of India…

We have come across many policies and programs for the last many years with thousands of crores being spent with unsatisfactory outcome. We hardly see any concrete results…

Anation-wide Land Information System has the potential for providing the basis on which a National Spatial Data Infrastructure can be developed, given the strong similarities between the two concepts. In a country such as Tanzania where agriculture is the main sector of the economy..