Surveying Education: A view from FIG
CheeHai TEO

President, FIG
Steven Frank,

FIG Commission 2 (Professional Education)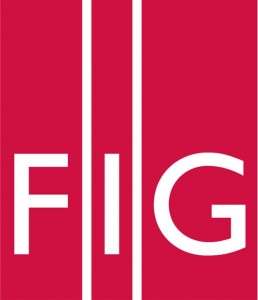 There is the continuing need to raise the next generation of professionals that is not only educated and competent but also agile and able to respond responsibly to the growing demands from humanity. Humanity is facing a series of challenges ranging from adequate food and shelter; environmental degradation, natural disasters and climate change; growing income chasm and economic crises. The profession cannot just measure but also need to manage, to mitigate, to meaningfully deploy its sciences and technologies, its knowledge and practices for the betterment of humanity so that the profession remains relevant. Against this backdrop, surveying educators have the unenviable task of educating and shaping our next generation of professionals.
However, there is always a gap between education and practise. This gap can be better addressed when the educators and the practitioners within the profession turn to each other for input and guidance particularly over things such as curriculum. The teaching institutions and the industry have to engage and work with each other to address this gap. This is happening and this gap also appears to be lessening with time as industry steps up to provide appropriate practical exposure, as new technologies that are being deployed is also being introduced to teaching institutions at faster and faster rates.
FIG Commission 2 (Professional Education) within its current four-year work plan is also addressing this challenge and this gap. Within the Commission, we are encouraging research, discussions and debates, for instance, on means to improve the delivery of surveying education, on components within a surveying curriculum that will keep the next generation of professionals relevant. Together with FIG Commission 1 (Professional Practice) in particular, and FIG's other eight Commissions, we are considering and identifying what is and what it takes to bring forth the next generation of surveying professionals that is not only well educated and competent but also agile and able, professionals armed with sciences and technologies, knowledge and best practices, responsibly extending the usefulness of surveying for the benefit of society, environment and economy, next door to everywhere.
Surveying curriculum and programmes that are keeping abreast with current realities and challenges of the time, as well as the demands on and the needs of the profession are addressing this issue better and better.
| | | |
| --- | --- | --- |
| | | |
| | My Coordinates | |
| | His Coordinates | |
| | Conference | |
| | Mark your calendar | |
| | News | |