LBS
Ford selects Nokia Location
Platform for innovation project Ford has selected the Nokia Location Platform to leverage Nokia's global location content, including NAVTEQ Map, as well as scaleable cloud services and APIs. This complete solution offers a fast, easy and cost-effective path to create innovative and differentiated location products. The Ford EVOS concept car showcases a future in which cloud services go beyond Internet access and traffi cenabled routing.
www.press.nokia.com
TomTom offers daily map update on all devices
TomTom enabled all of its 60 million portable navigation devices to receive free daily map changes via the TomTom Map Share community. It enables drivers to keep their maps up-to-date by making immediate changes on their device and to receive similar updates from the Map Share community around the world.
corporate.tomtom.com
MapmyIndia eyes INR 100 crore revenue in FY13
MapmyIndia is expecting to cross INR 100-crore revenue mark in the current fi scal and plans to expand business in South Asian and African countries, according to MapmyIndia MD, Rakesh Verma. The company expects to see signifi cant boost in revenue from sales of its Android-based navigation devices 'Car Pads' that are being sold as bundled products with cars, location tracking based services and sale of map navigation applications. "We have partnered with almost all car makers for selling Car Pads in most of the vehicles priced above INR 5 lakh. Some car companies have their own device but using our maps and application in their device," Verma said.
www.economictimes.com
GPS/GNSS IC market to reach 1.8 bn by 2016
A new study from ABI Research demonstrated the continued expansion of the GPS/GNSS Integrated Circuit (IC) market that is forecast to reach 1.8 billion shipments by 2016, representing a market worth over USD 3.3 billion at the end of the period.
www.abiresearch.com
Fastrax launches UC530
Fastrax unveiled Fastrax UC530 – a new edition of the OEM GPS receiver with an integrated chip antenna. It features the highest sensitivity on the market (-165 dBm in tracking) and extremely low power consumption, typically only 45 mW average power. The antenna module is easily embeddable in spacerestricted environments thanks to its tiny footprint of 9.6 x 14.0 x 1.95 mm and extended input voltage range of +3.0V…+4.3V.
www.fastraxgps.com
Toyota and NavInfo, China collaboration
Toyota Motor Corporation and NavInfo, China will cooperate to establish a joint-venture company, Telemap China Co., Ltd. for the distribution of map data to car navigation systems in China. http://www2.toyota. co.jp/en/news/12/06/0620.html Google fl eet management service Google has launched a cloud-based mapping service to enhance businesses' management of mobile and fi eld workers. The Australian-grown Maps Coordinate web service enables fl eet managers to track mobile workers' movements and assign tasks to them based on location.
www.itnews.com.au
Trimble introduces new mapping app for android tablets
Trimble has introduced Trimble Outdoors MyTopo Maps app for the Kindle Fire and other Android-powered tablets. Outdoor enthusiasts can now view detailed topo and aerial maps and plot their next outdoor adventure on large tablet screens. MyTopo Maps provides access to over 68,000 detailed topo maps in the U.S. and Canada, in addition to aerial photos, street maps, terrain maps and hybrid maps.
www.trimble.com
MobiWork unveils smartphone and cloud based GPS tracking solution
MobiWork has launched SmartTrack, an enterprise grade smartphone and cloud based GPS tracking solution for any business with mobile workers or resources. To respect privacy concerns, SmartTrack can be confi gured to use geofencing to calculate the amount of time each worker spends at predetermined locations such as customer or project sites without tracking their personal or professional whereabouts and activities in between.
www.mobiwork.com
u-blox acquires Cognovo
u-blox has announced the acquisition of UK-based Cognovo Ltd. The acquisition extends u-blox' chip design capabilities to create differentiated products for strategic markets that require 4G communications combined with global positioning.
www.u-blox.com
Family of girl wounded in shooting sues GPS company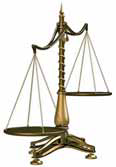 The mother of a young girl hit with a stray bullet fi red by a juvenile offender who was under GPS tracking is seeking millions of dollars from the state vendor that provides the monitoring, claiming in a lawsuit that the company knew its product was fl awed. The suit was fi led in U.S. District Court this week by Danielle Brooks, whose daughter, Raven Wyatt, was 5 years old when she was struck by a bullet and suffered catastrophic injuries. The girl is now 8, and the family's attorney estimates her care could cost more than $7 million over her lifetime. The shooter, Lamont Davis, was a repeat offender who had left his home, where he was supposed to be tracked by an ankle monitoring device provided by Nebraska-based iSECUREtrac Inc in USA. His trial exposed fl aws in the technology and raised questions about the reliability of the tracking information.
http://articles.baltimoresun.com