Imaging
DigitalGlobe and GeoEye merge
DigitalGlobe and GeoEye have announced that the boards of directors of both companies have unanimously approved a definitive merger agreement under which the companies will combine in a stock and cash transaction valued at approximately $900 million. The combination of DigitalGlobe and GeoEye will create a global leader in earth imagery and geospatial analysis with a more diversified revenue base, a superior financial foundation and significant growth potential.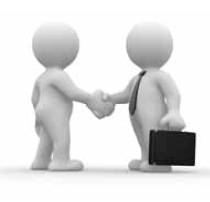 The transaction structure will allow both DigitalGlobe and GeoEye shareowners to participate in the substantial value creation opportunity resulting from this combination. The combined company will be named DigitalGlobe and continue to trade on the NYSE under the symbol DGi. By bringing the two companies together, this combination will enable the U.S. government to meet the requirements of the EnhancedView program at substantial savings to the U.S. taxpayer. In addition to the compelling savings, the U.S. government and other customers will benefit from an optimized constellation and better integrated imagery collection, processing and analytics. www.DigitalGlobe.com, www.geoeye.com
India to boost space assets to meet demand
India is boot-strapping its space-based assets to meet the growing demand for enhanced services in communications, broadcasting remote-sensing and navigation, "To meet the rising demand for multiple space-based services spanning communication, navigation and earth observation, we are enhancing our capacity in terms of rockets, satellites and ground-based systems," Indian Space Research Organisation ISROchairman K. Radhakrishnan said recently. "We are doubling our rocket launches soon to deploy as many heavier communication and earth-observation satellites for meeting the growing demand of service providers, state-run organisations and security agencies," he added. http://www.newstrackindia.com
Cameroon to protect forests with satellite monitoring
Cameroon has joined a Congo Basin initiative that uses satellite imagery to monitor changes in forest cover in an effort to curb deforestation and help Central African countries access carbon finance. Democratic Republic of Congo (DRC) and Central African Republic (CAR) signed an agreement with the French government and Astrium Services ahead of U.N. climate talks in South Africa late last year. The Agence Française de Développement (French Development Agency) is financing the provision of SPOT satellite imagery to Central African countries to support their participation in the U.N.- backed REDD (Reducing Emissions from Deforestation and Forest Degradation) programme. http://www.trust.org
First Vietnam-made satellite launched into orbit
The unmanned Japanese spacecraft HTV- 3 left the Tanegashima Space Centre on July 21, bringing five small satellites, including Vietnam's F-1, into orbit. F-1 is first of its kind designed and manufactured in Vietnam by the Space Research Division (FSpace) of FPT Technology University, measures 10x10x10cm and weighs one kilogram. It can take 640×480 pictures and send them to earth at a speed of 1,200b/s. The satellite will be used to help monitor maritime transport and forest fire prevention efforts. http://english.vov.vn/Home
Belarus' first satellite enters orbit
Belarusian authorities have announced that a remote sensing satellite the country launched had entered its designed orbit. The Belarusian satellite, which was launched together with four other space vehicles of Canada, Germany and Russia, has transmitted data to the satellite fl ight control center based in Minsk, capital of Belarus, according to head of the satellite fl ight control center Vladimir Yushkevich. http://news.xinhuanet.com
Satellite usage surveys planned
The Japanese government is supporting two surveys on possible uses in Myanmar for an earth observation satellite that is scheduled to be launched in December, the Ministry of Transport said. The ASNARO satellite, provided by the Japanese government, weighs almost 500 kilograms and will have an estimated lifespan of three years. www.mmtimes.com
AeroGRID signs agreement with BKG for aerial imagery of Germany
AeroGRID has announced a new licensing agreement with BKG (Bundesamt für Kartographie und Geodäsie), the German government's federal provider of orthophotos and mapping. The agreement enables AeroGRID to distribute high resolution 20cm orthophoto data of all Germany via WMS and also sell the imagery offl ine. www.aerogrid.net
exactView-1 satellite launched
Surrey Satellite Technology Ltd (SSTL) has announced the successful separation from the Soyuz launcher and subsequent operation of mission-critical systems onboard the exactView-1 satellite, which was built by the Company under contract to prime contractor COM DEV Canada for exactEarth. exactView-1 separated from the Soyuz launch vehicle's Fregat upper stage in low Earth orbit approximately 2 1/2 hours after launch.
SSTL will continue the commissioning of the satellite in orbit. Once all platform systems are operational, engineers from COM-DEV Canada will work alongside the SSTL ground operations team to commission its highly advanced Automatic Identification System payload. www.sstl.co.uk