Articles tagged with: DR GUENTER HEINRICHS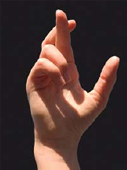 ACCORDING to a recent Eurobarometer opinion survey, Europeans are highly positive about the GALILEO program, which aims to develop Europe's own satellite-based navigation system. The survey indicates that most of EU citizens are aware of the role global positioning systems play in their everyday lives, know about possible applications and are firmly behind the development of such new technologies.
Furthermore, an overwhelming majority consider that Europe should set up an independent navigation system even if this involves securing additional public funds.