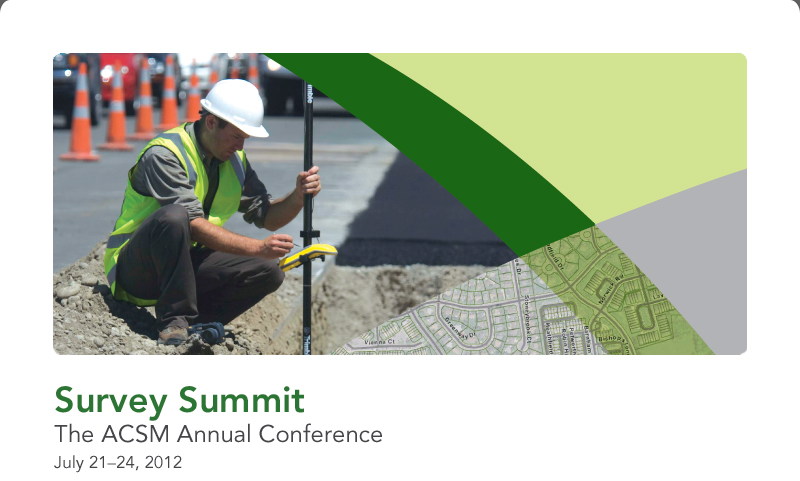 Make Valuable Connections at the Survey Summit
The Survey Summit, hosted by Esri and the American Congress on Surveying and Mapping, attracts professionals in the geospatial community involved with high-accuracy mapping, surveying, civil engineering, and GIS, including the following:
Professional surveyors
Civil engineers
Transportation professionals
GIS and IT managers
Application developers, analysts, and educators
Business owners
Attend the Survey Summit, scheduled for July 21-24, 2012, in San Diego, California, to cultivate new business opportunities while exploring new technology and updating your workflows.
Esri.com | Privacy | Contact Us
Copyright © 2012 Esri. All rights reserved.
Esri, 380 New York Street, Redlands, CA 92373, USA.