"Bhuvan is a visualisation tool for showcasing India's imaging capabilities and societal applications using remote sensing."
Sep 2009 |
Comments Off

on "Bhuvan is a visualisation tool for showcasing India's imaging capabilities and societal applications using remote sensing."
says Dr V Jayaraman, Director, National Remote

Sensing Centre, Indian Space Research Organisation,

in an exclusive interview with Coordinates magazine

on 'Bhuvan'
How do you envisage the role of Bhuvan?
The role is very clear; it is an Indian Earth Observation visualisation portal. Over the past two decades, ISRO has spearheaded myriad unique applications using various spectral, spatial and temporal resolutions offered by the versatile IRS satellites and these have been successfully institutionalized in many important areas of policy making, natural resources management, disaster support, and enhancing the quality of life across all sections of the society. Bhuvan is an initiative to showcase this distinctiveness of Indian imaging capabilities including the thematic information derived from such imagery, which could be of vital importance to common man with a focus on Indian region. Bhuvan, an ambitious project of ISRO is envisaged to take Indian satellite images and thematic information in multiple spatial resolutions to people through a web portal through easy access to information on basic natural resources in the geospatial domain. Bhuvan will portray satellite data as per the Remote Sensing Data Policy and thematic layers that are relevant for societal applications. As a whole, we envisage Bhuvan as a window to ingress into different services ISRO has been providing to the users.
Can everyone use Bhuvan? Are there any terms and conditions or restrictions?
It is open to the public, it is free and anyone can use it. As I said earlier, Bhuvan is only a visualisation gateway; one is not supported to download data from here. For that purpose, they will be led to a website like NRSC Data Centre, Natural Resources Database (NRDB) or NNRMS portal depending on the type of data/information needed wherein their requirements are appropriately addressed. With Bhuvan, we are essentially trying to showcase the Indian imaging capabilities. We have a rich repository of satellite data including very high resolution data better than 1m and on the day Bhuvan was launched and demonstrated at New Delhi, we have shown the full capability with this data. But we have decided not put this high resolution data on the public website due to the sensitivity related issues and in tune with the Remote Sensing Data Policy (RSDP) of our government.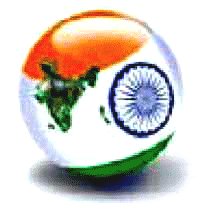 What prompted ISRO to launch Bhuvan now?
This is a thing we have been deliberating for quite some time. We have been selling our data products to different users, in India and abroad. A lot of application projects have also been carried out which are funded by the different user ministries/ departments. But, there was always a feeling that what we are doing is not very well known outside our sphere of activities. Another reason that prompted us was that people would say that they are not able to access our IRS datasets but are able to get data from other sources and portals. Above all these things, the key motivating force was our Chairman ISRO, Shri G. Madhavan Nair. He has always been in the forefront of taking space-based applications to the society such as the Village Resource Centres (VRC), tele-medicine and tele-education initiatives of ISRO. He is primarily behind this initiative of Bhuvan as well. It was due to his constant motivation that when NRSC became a full-fledged unit under ISRO in September 2008, it was decided that there should be 'public good services', delivered on the web in a timely manner, which will provide meaningful services to the community, and also open up opportunities for both private sector and academia to develop innovative challenging programmes that benefit science & society. Thus, Bhuvan initiative assumed much more focused attention and the ball started rolling from November 2008 onwards. Finally, I believe Bhuvan is also the result of many people in the country who are constantly looking for focused inputs from space-based remote sensing data for India's development.
How justified is Bhuvan comparison with Google Earth?
We are unique and we are different, and are not competing with anybody and more so we do not want to be compared with Google Earth or any other image portal. Hats off to Google Earth on one thing – it made remote sensing popular, as nobody has done earlier. But, in Bhuvan as I have been repeatedly emphasising, we are talking about showcasing our own Earth Observation capabilities including the societal applications carried out in India. Whichever way we put, we want to showcase Remote Sensing applications which are important; particularly when we talk in the Indian context and more so of our rural areas. You will see in Bhuvan, IRS data with 5.8 metre resolution with multi-spectral capability provided for whole country including the rural areas, and note that no other portal gives this unique information. We want our data to be used for many societal applications. For example, with Bhuvan, one will be able to visualise our satellite data over India – it will give a good feel of our natural resources and information on weather conditions. Ultimately, when the administrative layers are overlaid on that, people will really be able to imagine and appreciate. Bhuvan is focused on Indian region at the moment and slowly we'll probably extend to the rest of the world.

Is it possible for other government organisations to join the Bhuvan initiative?
All the ministries that are part of NNRMS become part of Bhuvan, because the applications that we are doing are done jointly with them. ISRO is putting this up by representing the NNRMS interests of the various user departments. So, this is why I'd say Bhuvan is a visualisation tool for showcasing India's societal applications using remote sensing.
What resolution data will be made available on Bhuvan?
As I said earlier, we have put up 5.8 m multispectral data across the country. Data of 2.5 m with full stereo imaging capability and data better than 1 m are available with us, but those who want to buy this have to order it from us. Globally there is a mechanism called Global Earth Observation System of Systems (GEOSS) – they are talking about making the 30m data and coarser freely available. If that happens the world over, India may have to take similar steps. For now, Remote Sensing Data Policy is complied in Bhuvan and we will strictly follow the policy as on date. The government of India is revisiting the policy and as and when the policy gets updated we will comply with the same.
Are there any restrictions to use Bhuvan while driving or putting up on a navigation device?
With the current spatial resolution made available on Bhuvan, it may not be feasible for using the data for driving application or can be ported onto a navigational device. As and when the policy permits to stream high resolution data on Bhuvan, at that point of time such navigational application can be explored. For the moment, we are planning to add a navigational option onto Bhuvan with tourist centric approach where in one can navigate on a pre-loaded tourist map and can simultaneous see the corresponding image data.
What would you like to say about the ongoing efforts of NSDI vis-à-vis what Bhuvan has established now?
Every department is supposed to make the data available to the common man for applications. In the overall gamut of NSDI, you can consider ISRO's contribution of Bhuvan as a window to visualise the kind of data that is available with Department of Space. The underlying factor is actionable products and services. This is sort of the triggering point on how products and services can be ultimately used towards food security, infrastructure development, weather, disaster management studies, climate change etc.
When are we going to see the enhanced version of Bhuvan?
It is a continuous effort and we are working towards it. For the next few months we will focus on improving the user experience in accessing and exploring Bhuvan. We are also planning to add a few new features. As and when new development scheme are taken up, for example the Space Based Information Support for Decentralised Planning (SIS-DP) project where larger scale maps will be needed, we have to be prepared to address such requirements. There is also the question of trying to ensure that the data is periodically updated and expand the dimensions horizontally and vertically wherever possible. With the availability of INSAT 3D next year we'll have the possibility of porting temperature and humidity profiling as well. Therefore weather data will be another area where we have to concentrate. We have to do a lot more and we know that expectations are very high.
Could you tell us how a young boy came to coin the name "Bhuvan" for the portal?
The name "Bhuvan" was given by a young scientist who is a part of the Bhuvan team from Dehra Dun and for its aptness, it was unanimously accepted.