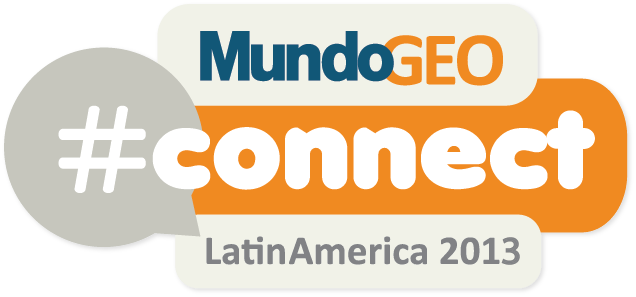 MundoGEO#Connect LatinAmerica, the largest and most important event of geomatics and geospatial solutions in Latin America, is proposing a new kind of conceptual experience of interaction between speakers, debaters and participants, using a talk show model, which thereby favoring the exchange of ideas instead of long and unidirectional exhibits.
Another singularity of the event is the way the program was set out, elaborated from intensive surveys in the community sector. This contact is permanent through social networks, visitors to the portal, magazine subscribers and participants of the dozens of events and webinars already organized by MundoGEO.

Target audience
The several activities of the event (informative courses, forums, seminars, workshops and exhibition of products and services) are attractive for beginners, experts and decision makers from all Latin America. The contents present conceptual approaches, management, technology news and statements from experts. All done in a calm and friendly environment for refresher courser, expanding the network of contacts and knowledge of innovative geospatial solutions. All lectures in English will have simultaneous translation to Portuguese and Spanish.

About Us
MundoGEO, founded in 1998 and creator of the event, is a leader in Latin America in integrated solutions for media and communication for the geospatial industry. The connection platform has over 100,000 registered professionals in its various online channels and social networks, 70% of these professionals in Brazil, Portugal, Angola and Mozambique, and 30% from Spain and other countries in Latin America. The company publishes the MundoGEO magazine, the MundoGEO.com website and promotes webinars in Portuguese, Spanish and English. It is currently preparing online courses for the sector.
Our mission is to connect the community and industry sector to promote the growth of the market, respecting the peculiarities of each country and making local partnerships wherever it is possible.