"Our strategy is to provide best services meeting the user demand"
says Shri KR Sridhara Murthi, Managing Director, Antrix Corporation with reference to the Indian Remote Sensing Satellite.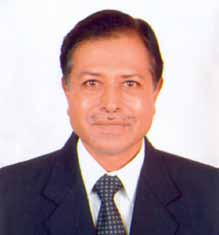 What are the added features in CARTOSAT-2B as compared to CARTOSAT-2A? What will be its marketing strategy?
CARTOSAT-2B is an identical satellite of CARTOSAT-2A and is meant for continuity of services. They are not available for commercial distribution. As of now it is only available for use of government of India.
China has also launched a Remote Sensing satellite recently and is planning to launch a high resolution mapping satellite in 2011. Do you think the competition is going to get tougher or the market is big enough for all?
There are many developments happening and resolution of satellites is improving. It is the trend of the day and even many developing nations are coming up with small and micro satellites. As the satellites are increasing the technology is developing, the demand is increasing so are the applications. So, though competitors are increasing, the market is also expanding and there is space for everybody to play.
Our strategy was never to directly compete with anyone in the international market since these satellites are not purely commercial in nature. Our strategy is to meet all our domestic needs with our own satellites and sell the spare capacity to international users.
We hope to continue to play a lead role with our large constellation of satellites, with more satellites in the discussion or planning phases. We welcome more providers coming in and more satellites being available.
One advantage that Antrix has vis-à-vis its product portfolio when compared to other such service providers globally?
The uniqueness of the product portfolio is the diversity of the data and continuity of the data services. Data availability is assured even for long term projects. Also it is the largest constellation and also cost effective. The data provided is technologically equal and the dollars paid per imagery are relatively lower.
What is your concern about the remote sensing market in the days to come?
There is no concern about the technology or the satellites. But there is a concern about the turn around time and about meeting the customers' demands in a timely manner. There is a gap between the expectations and availability. So we have to address issues of better delivery mechanism, faster turn around time and better technology. Earlier users asked for stereo data, then high resolution, now they want multi-spectral high resolution and multi-spectral stereo, so the needs are expanding. Our strategy is to provide best services meeting the user demand.