Articles in the Surveying Category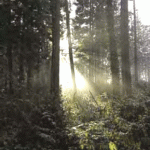 Space borne Remote Sensing technology has proved to be an important tool in rapid assessment and mapping of natural resources over a large area with reasonable accuracy. Application of satellite data in assessment of forest cover in India was first demonstrated by the National Remote Sensing Agency (NRSA), Department of Space, Hyderabad in 1985 when it came out with first ever estimate of country's forest cover based on interpretation of Landsat (an American Satellite) data. Almost simultaneously, Forest Survey of India (FSI), Ministry of Environment & Forests started interpretation of satellite data for assessment of forest cover of the country and published country's forest cover in 1987 using Landsat (MSS) data, the most reliable data at the time.
The Singapore Land Authority (SLA) will launch a new GPS reference station network in September 2006. The infrastructure known as the Singapore Satellite Positioning Reference Network (SiReNT) will replace the existing system, SIMRSN (Singapore Integrated Multiple Reference Station Network) which was developed in 2000 under a collaboration project between Nanyang Technological University (NTU), University of New South Wales (UNSW) and SLA.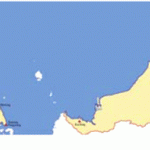 div class="meta">DATO' HAMID ALI, AHMAD FAUZI NORDIN, DR SAMAD HJ ABU CHANG LENG HUA
The Department of Survey and Mapping Malaysia (JUPEM) is the competent authority in providing both horizontal and vertical survey control to the surveying community in Malaysia. This is carried out through the setting up of a surveying infrastructure throughout the country for the eventual purpose of national development, security and defence. In line with the government's endeavour to improve its delivery mechanism, there have…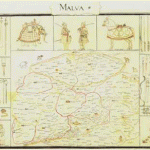 Raja Todarmal was the minister for revenue in the court of Akbar. Building upon the foundations laid by Sher Shah, Todarmal introduced a system of land reforms, the essence of which was an assessment of the land revenue according to the extent of cultivation, the nature of the soil and the quality of the crops. He set up a scheme of laborious measurement, analysis of possibilities and calculation of prospects…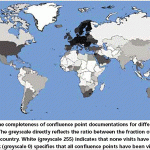 Usually, us human beings tend to cumulate in urban centres, and if we go places, then to those which we consider as worthwhile a visit, such as the Tower of Pisa or Old Faithful Geyser in Yellowstone National Park. Due to our unbalanced focus on certain areas, we have a distorted image of our world – much more jam-packed of houses, roads and people than it actually is…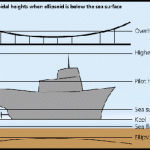 For safe sailing, two most important requirements are to be able to determine clearances between the sea floor and the keel of the ship, and between the mainmast and overhead structures, such as cables and bridges. For these clearances, the mariner has to know correctly and accurately the following:1. Location of the sea floor or ocean depth,2. Height of the overhead structure,3. Locations of the ship's keel and mainmast.
Around the year 1840, Colonel George Everest, Surveyor General of India, got completed the Great Trigonometric Surveys (GTS) project against all odds and his own recurring sickness. During this survey, a peak was spotted in the Himalayan range area shining well above in height over all other peaks. Later, it was confirmed that it was indeed the Earth's highest peak. In recognition of his special contribution to the GTS, this peak was named "Mount Everest" to honor him.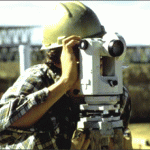 Cadastral surveys are specially designed large scale surveys, generally on 1:4000 scale which are linked to land ownership and property. In case of urban cadastral surveys, the scales may be as large as 1:500 to 1:4000. This paper is, however, emphasizing the rural and village properties. The urban cadastre, although very vital needs a separate and detailed discussion.