Articles in the Positioning Category


The set of satellite systems for global navigation that are functioning or are expected to be launched in the future, in English are called GNSS (Global Navigation Satellite Systems), whereas in Albanian it will be SSNG (Sistemi satelitor për navigim global). This system allows determining the position in the whole globe…

The demand for recognizing the user position is steadily increasing not only in the outdoor but also in the indoor. In the outdoor, the global navigation satellite system (GNSS) is available and guarantees high levels of positioning accuracy..

With the advent of Global Navigation Satellite System (GNSS) technology and its data accessibility, many precise geodetic applications such as deformation mentoring…

In areas such as the environment of the city, for reasons such as multipath and GPS signal blocking, accurate position estimation is difficult only GPS system. The study such as GPS/INS, GPS/DR has been performed. Location estimation technique that combines vehiclemounted sensors, camera

GPS Precise Point Positioning (PPP) technique has attracted many users due to its lower cost and comparable precision to the differential technique. A drawback of a single GNSS system, however, is the availability of sufficient number of visible satellites in urban areas.

Over the past three decades the only two available Global Navigation Satellite Systems (GNSS) have been the American GPS and the Russian GLONASS. Although these systems have been initially developed for military…

The Global Navigation Satellite Systems (GNSS) are playing an increasing role in positioning, navigation and autonomous machine control applications…
Theoretically in the simultaneous observation of the high-precision GPS network solution mode, the selection of the independent baseline vector can be arbitrary with the same adjustment. But in the real situation, the results varies in different selections for the model of baseline solution is imperfect[1].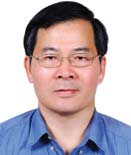 Tainan City Government has established its e-GPS system in September 2007. The e-GPS system contains 6 reference stations, and covers the whole city. Five reference stations, SCES, NJES, RFES, WHES, BKBL, evenly distributed in Tainan city's borders, forming a nearly regular…