Articles in the Policy Category


Readers may recall that Coordinates printed Implementation Guidelines of the Indian National Map Policy (NMP) in June. We present here some more observations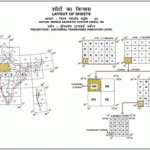 he Central Government announced the National Map Policy (NMP) on 19th May 2005. The NMP document authorizes Survey of India (SOI) to issue detailed guidelines on the implementation of the NMP. These guidelines are issued in the light of the above cited authorization. The guidelines are clarificatory in nature and does not create any new rights nor abridge any existing rights which are enforceable in courts of law…
Filmmaker Rakesh Sharma has sued New York City for being `detained and harassed' by its police while making a documentary about ordinary folks in a post-9/11 world. Backing Sharma's suit, the New York Civil Liberties Union has challenged curbs on people's right to photograph public places. Police offi cers confronted Sharma in May 2005 for allegedly fi lming a "sensitive building". They interrogated him for three hours. Despite "cooperating with them, they treated me like a criminal," the maker of Final Solution, a documentary on the Gujarat riots, said. Mr Sharma was told he needed a permit to fi lm on city streets and then was denied one without explanation when he applied to the Mayor's Offi ce of Film, Theatre and Broadcasting, the lawsuit said. (Hindustan Times, January 12, 2006, New Delhi).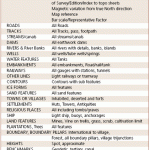 The unveiling of the National Map Policy by Ministry of Science and Technology, Government of India in May 2005 is a historic decision, a major step forward. However, the policy raises both expectations and questions. The section contains National Map Policy and views of following experts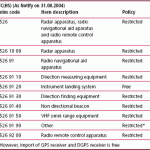 The order issued last year to de-restrict the import of GPS and DGPS receiver is a boon to the GPS market in India. However, some of us are unaware of this development despite the fact that the notification was issued in January 2004, and this information is available at the website of Directorate General of Foreign Trade (DGFT), Government of India.
Excerpts from the US Space-Based Positioning, Navigation, …