Articles in the Navigation Category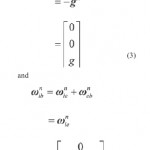 The object of the SINS selfalignment is to determine the direction cosine of the transformation from the body frame to the navigation frame, namely, the elements of initial attitude matrix, using the accelerometer and gyro outputs. As the alignment accuracy affects the accuracy of the navigation system directly, one of the most important requirements of SINS alignment is high alignment accuracy. In many practical applications, SINS alignment also requires high alignment speed and the capability of self-determination, especially for military applications.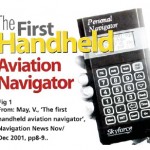 Today's professional navigators may well be the last. As recently as a generation ago, navigation was almost solely the specialised art of a small number of highly-skilled people. They wore uniforms with emblems on their shoulders. They had years of training.They used complex, expensive, equipment. They bestrode the bridges of ships and the fl ight decks of the large commercial aircraft and took star shots.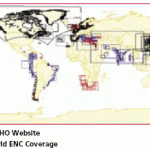 The Basic role of a Hydrographic Office's (HO) is to provide essential hydrographic Services to support safe and efficient navigation and promote national maritime development for the nation. In recent years HOs all over the world are playing leading role in development of Electronic Navigational Charts for marine community so that vessels can navigate safely on their voyage across oceans.

This paper introduces the use of the map database as a sensor in driver assistance and awareness applications.Driver Assistance and awareness applications such as Adaptive Cruise
Control (ACC) and Forward Collision warning need to identify the
primary target in the host vehicle lane,which requires accurate estimation
of the geometry of the road between the host and the target vehicle.
The goal of developing any intelligent machine is to mimic human behaviors and achieve certain goals that can not be fulfi lled by adopting conventional methods [Cawsey, 1998].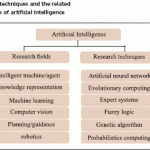 This article investigates the use of artificial neural networks for developing an alternative integration scheme of low cost Microelectromechanical System (MEMS) Inertial Navigation System (INS) and Global Positioning System (GPS) for vehicular navigation applications. The primary objective is to overcome the limitations of current INS/GPS integration scheme and improve the positioning accuracy during GPS signal blockages. The results presented in this article indicated that the proposed technique was able to provide 47% and 78% improvement in terms of positioning accuracy during GPS signal blockages.

While digital techniques were introduced to map production in the 1970's, the driver for utilising digital tools to manage this wide range of activities was the land administration functions of the six states and two territories. Developed in concert by the legal and surveying professions, these state and territory based land administrations functions led to digital land valuation systems as early as 1968 in South Australia. Building upon such initiatives; government guaranteed computerised land registration and automated valuation systems have been built.