Articles in the Navigation Category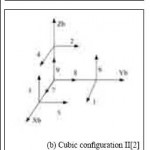 Because of the MEMS inertial sensors being more and cheaper, most studies focus on their applications. It is known that the simple principle and construction of the MEMS accelerometer make it is possible to improve the performance of MEMS accelerometers faster than that of gyros, so most efforts are done to use only the linear accelerometers forming the IMU called IMU-BA which has the potential market in the land and air navigation system, such as the car…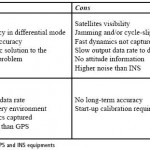 The effort for realizing fully autonomous and operative Unmanned Aerial Systems (UAS) induced the need of developing innovative techniques for integrating measurements derived from different aircraft navigation systems. Since no human aid is available onboard UAVs, navigation hardware must attain larger capabilities than the ones of manned platforms. In particular, the most important features that shall be considered are autonomy, safety,…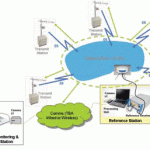 Certain emerging navigation performance requirements for maritime applications are challenging to satisfy using systems available today. Very stringent performance requirements have, in particular, been identified for port areas, and cover aspects including service robustness, accuracy, integrity and availability…
At SatNav, we have had the privilege of seeing the Indian GPS Navigation Industry from the year 2002, the time we launched our first voice based system, when comments like 'who needs it?', 'my driver knows all the places', 'I prefer asking a panwallah to such devices'were the norm. Today the world has changed where the comments are, 'why doesn't it tell me the right way to my home?' and 'it's a useful product', 'we appreciate…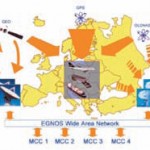 The current GPS civil service provides suitable performance only in situations of good electromagnetic visibility; the positioning becomes difficult in severely signal degraded environments, e.g. mountainous or urban areas, where a lot of GPS signals are blocked by buildings or
natural obstacles. The GPS gaps can be partially solved employing spacebased augmentations systems; in this paper we consider geostationary and geosynchronous constellations. A simulation software has been developed in MATLAB® environment in order to study the integration of existent and feasible constellations.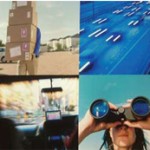 As per the textbook theory of market maturity in any country, the expected stages are that of market development, rapid growth, saturation or maturity and the decline. Having had the good fortune to predict the evolution of GPS Navigation market in India, here is a retrospective of the various phases, from both the vendor's and consumer perspective.
MSAS (MTSAT Satellite-based Augmentation System is the Japanese satellite based augmentation system which has been prepared by the Civil Aviation Bureau of Ministry of Land, Infrastructure, Transport and Tourism (MILT) and started on 27 September 2007, to serve for improving accuracy, integrity, and availability of GPS positioning on the civil aircrafts. It has two geostationary satellites, called MTSAT-1R and MTSAT-2 located at 140 and 145 degrees in the east longitude, on the orbit of 3600km above the Equator. The satellites were launched in February of 2005 and 2006 respectively, long after the launch failure on November 1999. MTSAT, which stands for Multi-functional Transport SATellite, also has a function of geostationary metrological satellite.
Zheng He's Exploration of the Western Pacific Ocean and the Indian Ocean was an important event at the turning point of the world history. It was a golden opportunity for China to strengthen itself and make greater contributions to human beings. Unfortunately, to some extend, Zheng He's magnificent feat in the history of navigation was later considered as a sheer waste of energy and money and a "failure policy", and thus was put an end to. Zheng He's trip, therefore, did not produce long-term effects. China still cut off itself from the out side world and stopped her exploration of ocean navigation, while Europeans, along the routes opened up by their expeditions, reached America, Africa and Asia and established colonies all over the world, which greatly promoted the capitalist development. In spite that the scale of Zheng He's navigation far exceeded that of Columbus's "Great Discovery" which followed some 80 years afterward, the former had much less effect on the progress of the world history.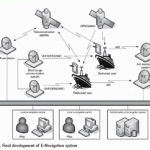 The common objective shared by all the Member States of IMO (International Maritime Organization) is a commitment to deliver safe, secure and effi cient shipping on clean oceans. The co-sponsors of this submission believe that IMO now has an opportunity to develop and map out a clear strategic vision for one common integrating and utilizing all the navigational technological tools at our disposal to secure a greater level of safety and incident prevention which will, at the same time, deliver substantial operating efficiencies with resulting commercial benefi ts, whilst also continuing to respect the freedom of navigation rights.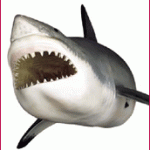 Fifteen years ago people hardly had mobile phones; today it seems awkward if you do not possess one. After this success story the IT sector has its new gadget: Navigation systems. Similar to the mobile phone market it is growing tremendously.
Market structure
That fierce competition has served well to bring prices down. So, nowadays most players are sourcing their products from sub-manufacturers in China. However, this means that anybody can enter the market and source easily navigation devices, when the volume commitment is big enough.